SELF DEFENSE KEYCHAINS
Stay safe in any situation with our self defense tools. Compact, portable, and easy to use, our tools provide you with the confidence and protection you need to take control of your personal safety.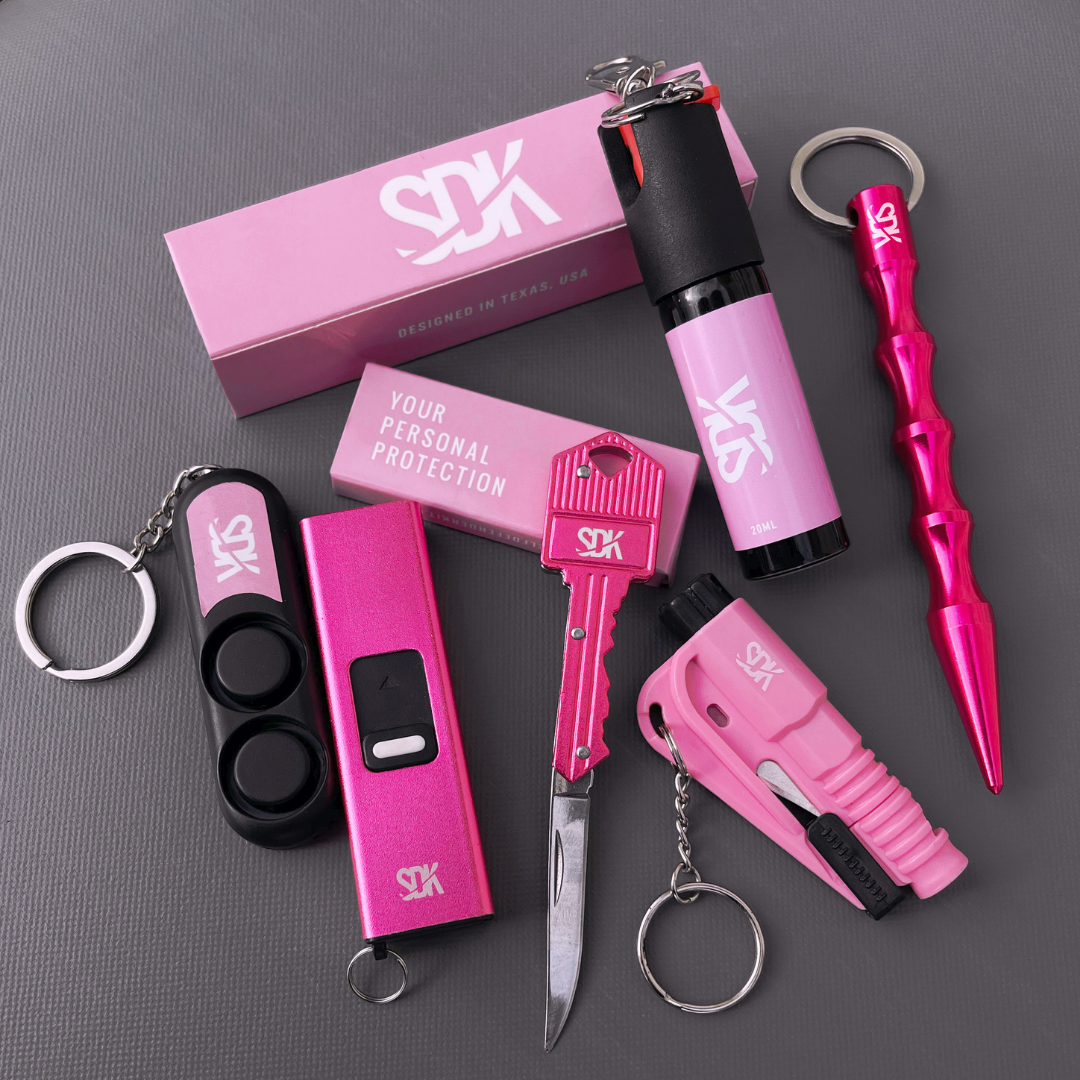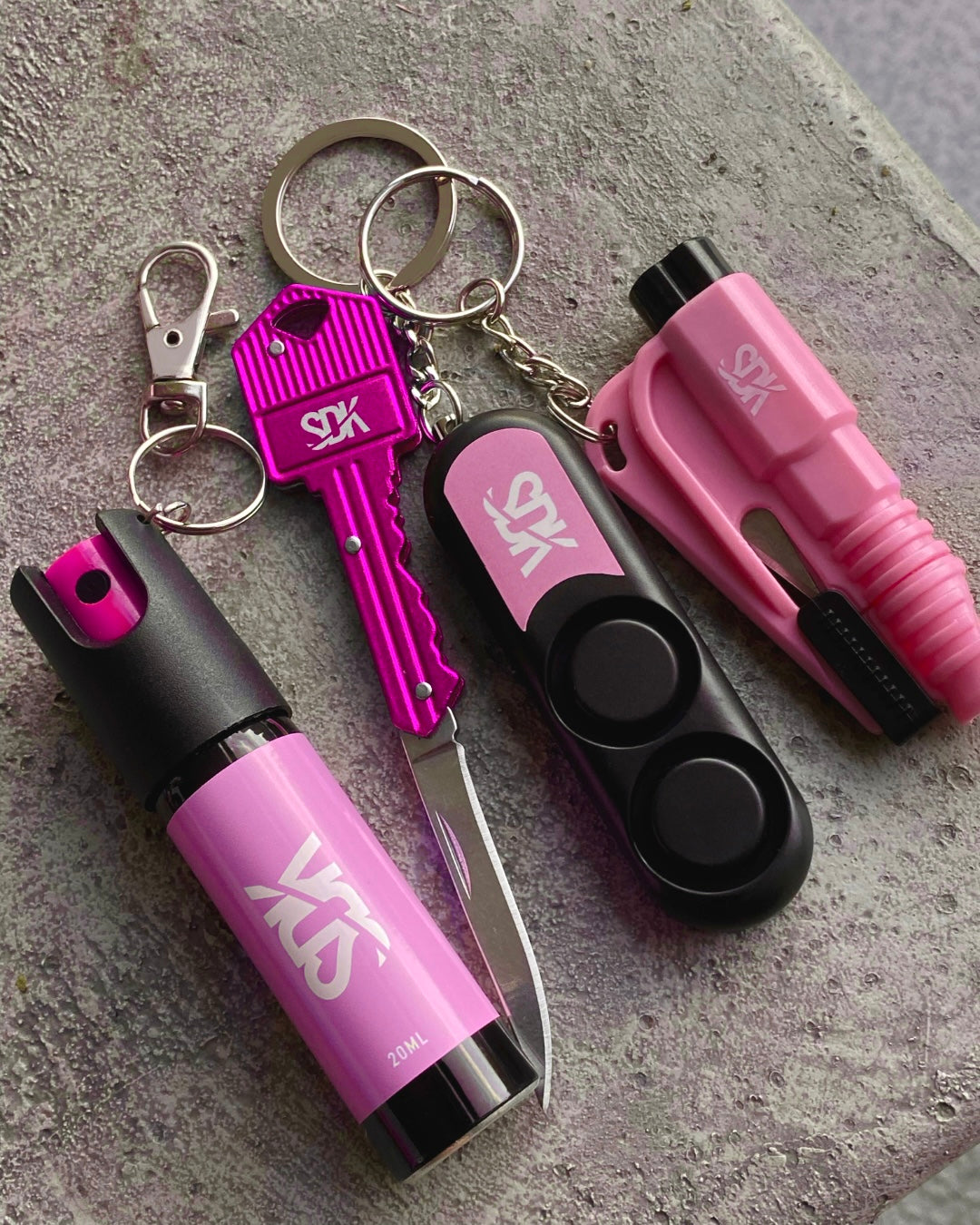 MINI SELF DEFENSE KEYCHAINS
At SDK, we understand that the world can be a scary place – but we believe that no one should have to live in fear. That's why we've made it our mission to create affordable, practical, and easy-to-use self-defense tools that anyone can use to stay safe and secure.
Whether you're walking alone, taking an Uber, or just enjoying a night out, our self-defense kits can give you the peace of mind you need to feel confident and protected. And with our commitment to donating a portion of our profits to organizations that support survivors of sex trafficking, you can feel good about making a difference while also keeping yourself and your loved ones safe.
So why wait? Browse our selection of reliable and high-quality self-defense tools, and start taking control of your safety and security. Whether you're looking for a stun gun, pepper spray, or a complete self-defense kit, we've got you covered. Order now and stay safe!
SAFETY FIRST